This is an color-edited photoset of a few locations in downtown Sarasota, FL. This is the first of numerous photosets I've collected from my shots that have similar light and hue. Be on the look out for more!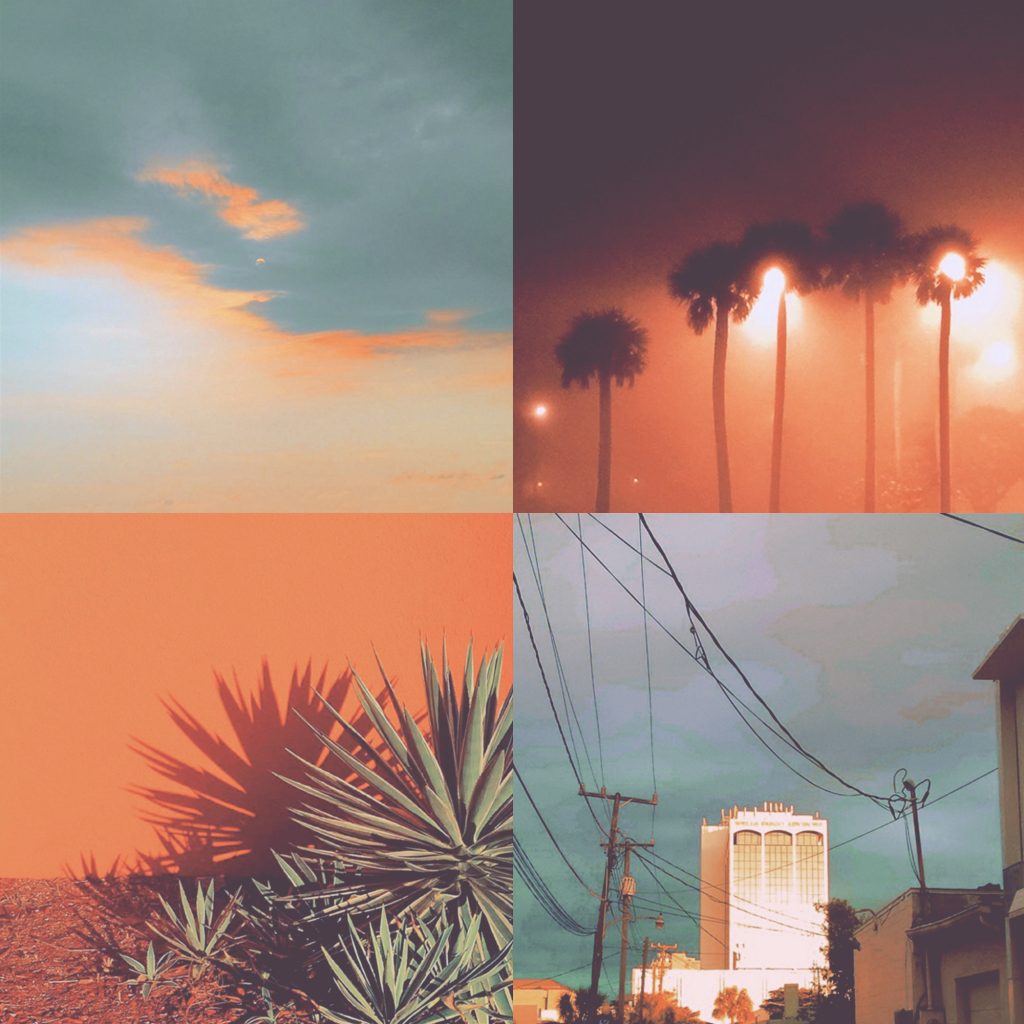 This photoset is now available in my shop! It's printed on 65lb. holographic, glossy paper. It fits in a standard 7"x7" frame, similar to this one. I think these shots would look great individually framed, which can be arranged with a special order.
Locations in Sarasota
top-left — The sky viewed from the Ringling Causeway. Taken August 2015.
top-right — A foggy night at Lido Beach. Taken March 2016.
bottom-left — Succulents near my old apartment on Ringling Blvd. Taken February 2016.
bottom-right — Interesting light from an alley off Orange Ave. Taken January 2015.
Here is a Google Map of where I took these photos.