This is yet another color-edited photoset of a few locations in downtown Sarasota, FL. This is the most recent of numerous photosets I've collected from my shots that have similar light and hue. Be on the look out for more!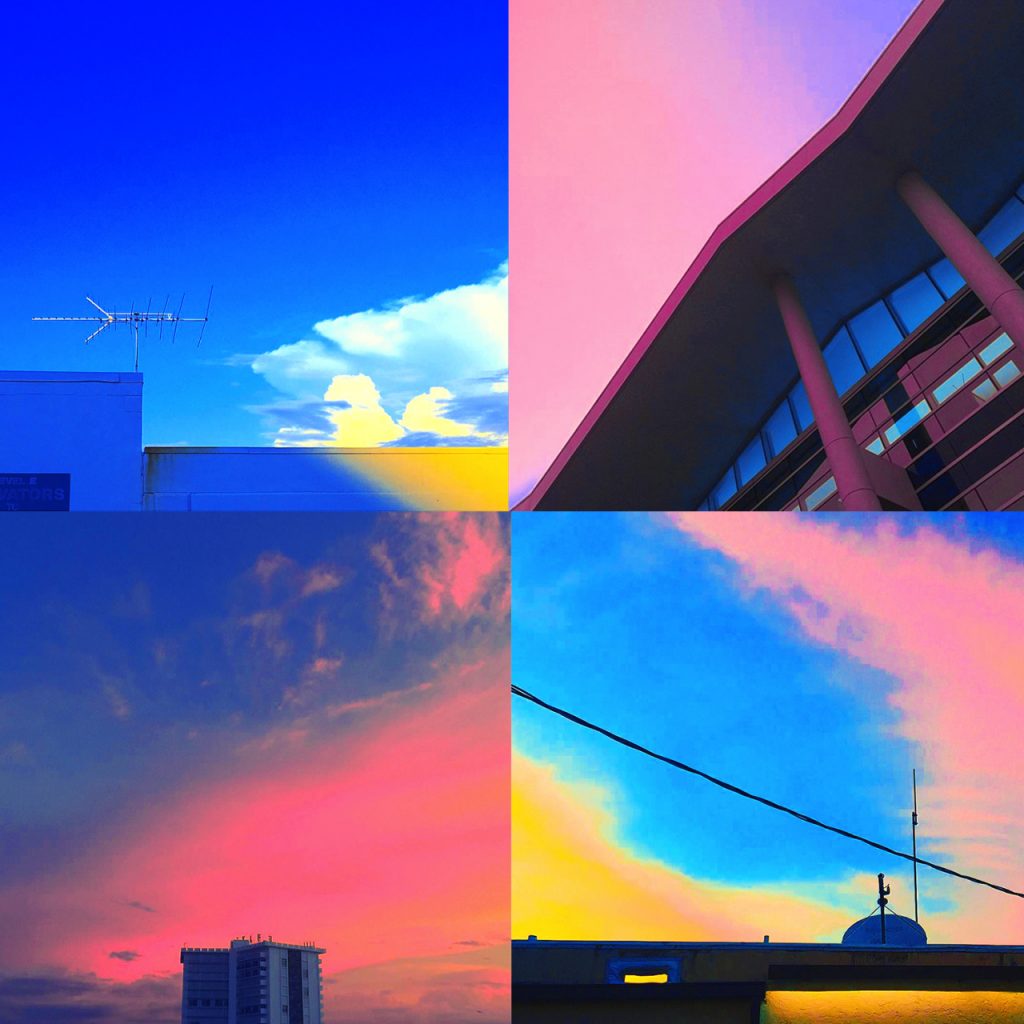 Same as my previous photoset, this composition is now available in my shop! It's printed on 65lb. holographic, glossy paper. It fits in a standard 7"x7" frame, similar to this one. I think these shots would look great individually framed, which can be arranged with a special order.
Locations in Sarasota
top-left — Top of the Sarasota Main Plaza.
top-right — The Sarasota Herald-Tribune Building.
bottom-left — Lido Key's North Towers.
bottom-right — Spooky roof of the 7th St. 7/11.
Here is a Google Map of where I took these photos.